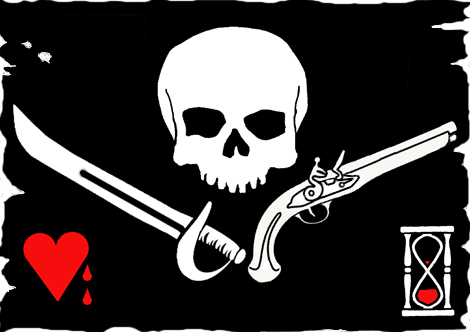 Welcome to the haven of one of the leading Pirate Re-enactment Groups in the UK.
Based in Scotland, The Piratical Union of Buccaneers Corsairs and Associated Trades was founded in 2003. We pride ourselves on bringing history to life, through engaging, fun and historically accurate displays.
Lisensed to use black powder, our two cannons give quite a bang to any event, as well as musket and sword play. Our adventures in Whitehaven saw us entertain a crowd that over two days numbered nearly 200,000. Since then we have been regulars at Liverpool's Albert Dock pirate festival as well as many others around the country.